Steve Cooney is best known for his development of an influential style of guitar accompaniment to traditional Irish dance music which he developed in West Kerry, and  for which he won the National Entertainment Award with Séamus Begley in 1997.
Born in Melbourne Australia in 1953, he came to Ireland in 1980 and maintains his connections with the Aboriginal culture there, into which he was initiated. He has ancestral links with Tipperary, Cavan and Galway.
He has participated in making more than 250 CD's, either as a guitar or bass player or as producer and engineer. Also a poet and songwriter, he has worked with many iconic international artists in rock and country music  but his primary focus is Irish traditional music, and fusions of that genre.
He recently released a CD of solo guitar interpretations of ancient harp tunes, Ceol Ársa Cláirsí: Tunes of the Irish Harpers for Solo Guitar.  He is also recording  fusion music with his band Éiníní.
He completed a Ph.D. in 2018 at NCAD on an intuitive musical notation system that he developed for early learners and those who experience difficulties with staff notation, and he lectures in tertiary institutions on the calculation of harmony and syncopation. 
In 2020 he was given the RTÉ Folk Awards 'Lifetime Achievement' Award.
He is currently preparing the release of the CD 'Rhapsody and Rascality' with his band Éininí.
'Master Cooney restores the ancient link between lyre and lyric, between poetry and performance, the rhapsody and rascality'                                                                                     - Séamus Heaney, Fiddler's Green awards, Rostrevor 
'Steve Cooney…possesses a rare and deep musical intuition… he discovered a very unique rhythmic vocabulary that had never previously been heard on guitar in Irish music. He plays with an understanding and integrity that brings out a very ancient feeling in the music.'   
                                                                                   - Martin Hayes 
'Steve Cooney revolutionised Irish music. Before Cooney, string accompanists (guitarists and bouzouki players) strummed along with jigs and reels providing depth and chordal colour, but rarely any driving or eruptive power. Cooney changed that forever. He introduced backbeat and an entire vernacular of triplets, skirls, rallies, stop-starts and dizzying runs of impossible chords which no one else has yet figured out how to do. His influence on Irish trad guitar is akin to Hendrix's on rock: he raised the bar and the rest of the world is still catching up. Since Cooney, and in his image, guitar accompanists have driven Irish music with momentum and visceral energy, though none has yet matched Cooney's genius.' 
                                                                                   -Mike Scott, Adventures of a Waterboy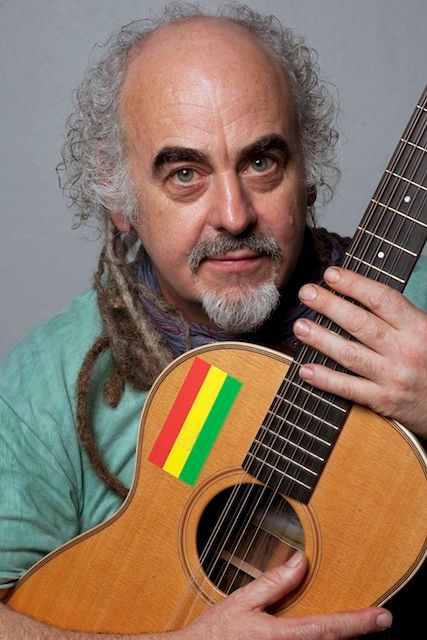 Line Drawing by Breda Mayock